R&J Farm Market uses NON GMO SEED ONLY!

R&J Farm Market is OPEN ALL YEAR for your shopping convenience!

Contact us: Phone (267) 203-8094

Payment Terms: Cash, Personal Checks, or Credit / Debit Cards!

R&J Farm Market has TWO locations for your shopping convenience! R&J Farm Market Store at 325 Allentown Road (OPEN ALL YEAR) and R&J Farm Market Roadside Wagon at Route 113 (OPEN SEASONALLY)!

R&J Farm Market uses NON GMO SEED ONLY!

*** R&J Farm Market News *** R&J Farm Market News ***

1.) Order your Fresh Turkey for Thanksgiving today! They are free range hormone and antibiotic free. Call the Farm Market at (267) 203-8094 to place your order. (Do NOT leave a message!)

2.) Christmas is just around the corner! We will have a large variety of Fresh Cut Christmas trees for sale. Free

Tree-Teck Drilling and Free Tree-Teck net bailing will be included with the purchase of each tree. Available for purchase will be the Tree-Teck Super Bowl Stand and the Watering Elf to make the setup and maintenance of your tree easy!

We will have Christmas Wreaths, etc.


For the most up to date R&J Farm Market news and information please view us on Facebook at Facebook.com/randjmarket


*** R&J Farm Market *** R&J Farm Market *** R&J Farm Market ***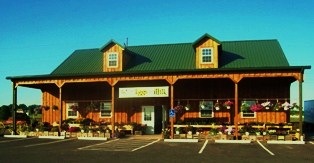 R&J Farm Market is a family run Farm Market specializing in our home grown produce in-season and our farm raised free range all natural chicken. We also carry locally raised hormone and antibiotic free all natural beef, local hormone and antibiotic free glass bottled milk, and much much more!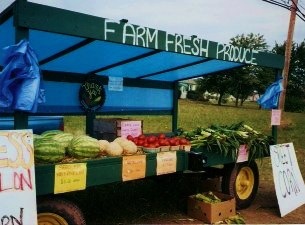 We started part-time in 1999 with a roadside wagon where we sold our home grown produce in-season. During a typical summer growing season, any excess home grown produce is still sold from a roadside wagon. Our part-time passion has turned into a full-time mission to bring all natural freshness and wholesome goodness back into your shopping experience. All of our produce is grown with pride and picked with perfection in mind. In order to help accomplish our mission, the Farm Market was built and opened in 2007 on a year round basis. We are constantly striving to add additional quality product for your enjoyment.

We have a highly experienced staff to service your every need. If your questions or concerns cannot be handled by the staff, you will be directed to the Farm Market owners, Rich and Jill Halteman. See the top line above for the Farm Market address, phone number, and hours.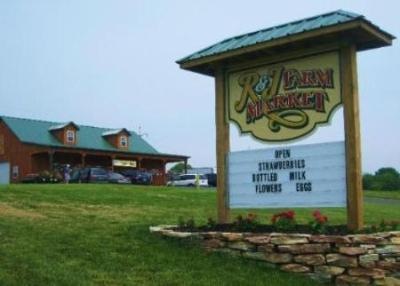 Thank you for visiting the R&J Farm Market Internet site. Check back often to see what additional products are arriving at the Farm Market, what produce is in- season, and what special events may be taking place!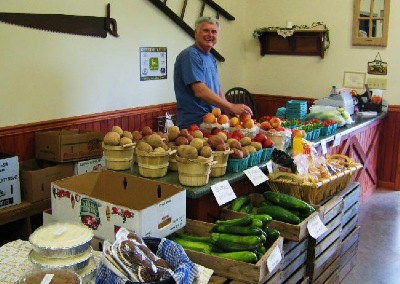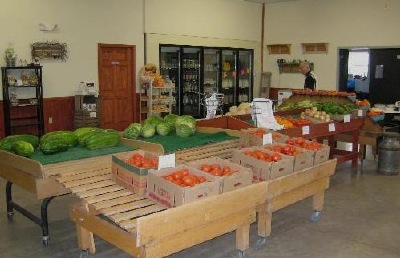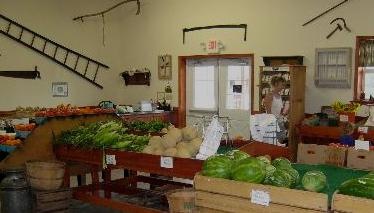 Please stop by again. Thank you for your interest!


Webmaster: Fred Fedorowicz